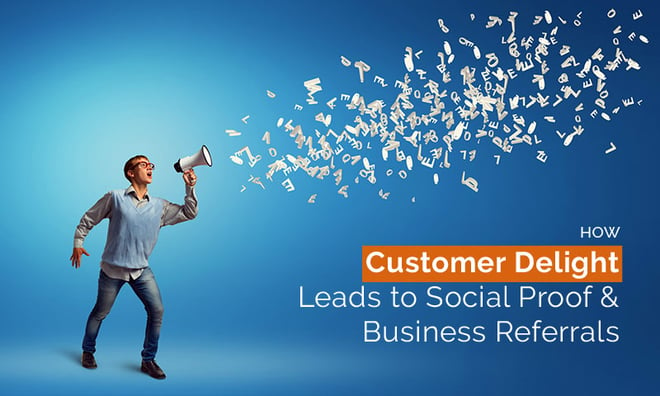 Want the heads up when we share new strategies? Subscribe Here
Time and time again we come across businesses (small and large) that are continually frustrated with ROI in online marketing. For business owners like yourself looking to overcome this mind aggravating hump, you must think about the next stage in your inbound marketing funnel after a customer has purchased your product or service: how to delight your customers.
To scale ROI in your online marketing, you must delight your customers in marketing after they make a purchase.
Think about How you can get your customers to buy from you again or become a source of high-quality referrals (refer you to other people)?
There are two R's you must consider when delighting your customers in marketing:
1. Repeat Business
Repeat business refers to your ability to get customers to buy again and be achieved through email marketing.
Delight your customers so well after purchase they help build your referral engine if you provide a one-time sale, or become a referral-based business if you offer a product or service that can be purchased several times.
2. Referral Business
Referral business stems from your social proof as the result of online reviews. In our opinion, online reviews are what helps scale your online marketing ROI.
The more you build your online presence, the easier it will become to encourage those who do not know who you are as a business or brand to seek your services or purchase your products.
These strangers will sense a level of trust in your business because their peers, other consumers, have given you a thumbs up on Google Maps, Yelp, and even Facebook.
So how do you improve or build up your social proof? It's simple.Encourage your current customers to leave online reviews.
Remember, the next time you began to question your ROI from online marketing, think about these two things: how to turn your customers into repeat customers and how to get referral business when a new potential customer is attracted to your business.
Watch the video above for a more in-depth overview of how to use customer delight to generate repeat business and customer referrals.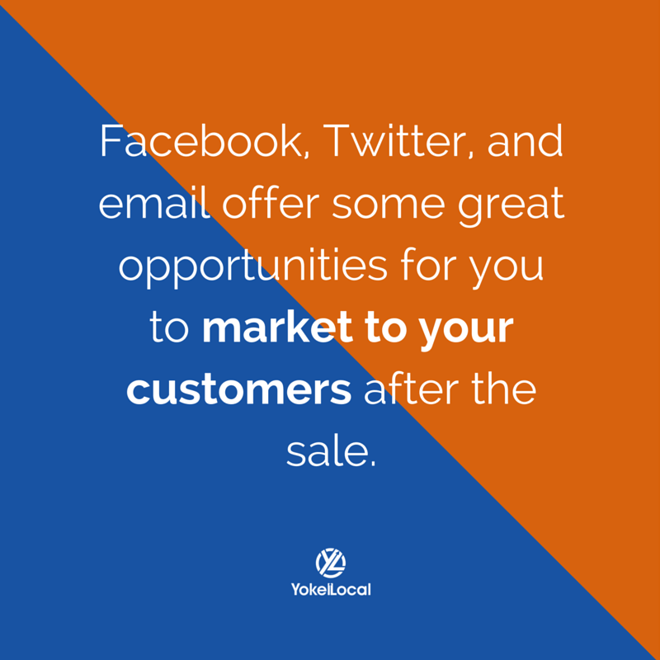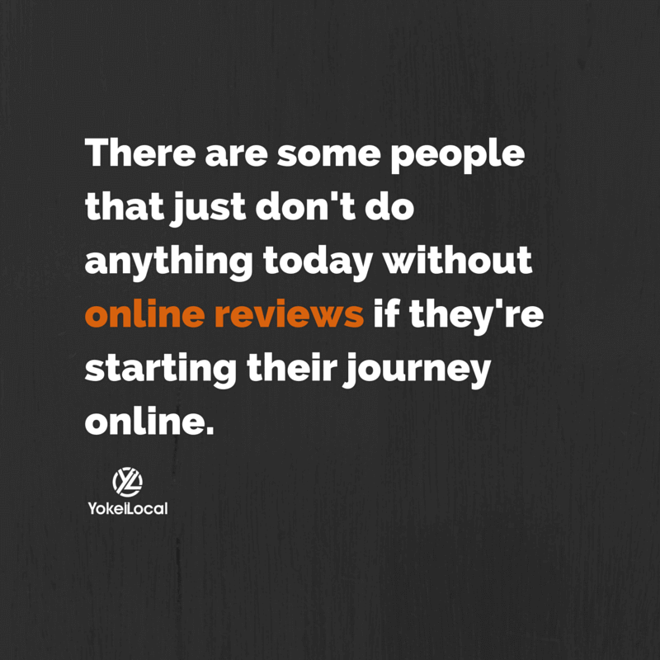 Transcript
Hey, welcome back. This is Darrell Evans, co-founder of Yokel Local and we're just in video number five of this training series that I just decided to shoot this afternoon. I was sitting here back eating lunch, and you've already heard that story probably by now.
So, in this video, we're just got two more videos to go. Just I want to share our concept with you, and I wanted, I call it the two "R's" and this particular video, really it's three "R's" because I want to talk about ROI.
I hear it from so many business owners whether it's Twitter, whether it's in our office, on the phone, I hear a lot of frustration about ROI in online marketing.
And I, you know, the first thing I think about is, "How would you grade ROI when you did billboard ads?" "How did you do ROI when you did the phone book and newspaper ads and all this other paraphernalia stuff?"
I see companies with wraps on their cars they spent thirty-five hundred dollars on.
You know I get the ROI conversation, and we track ROI our clients have made millions and millions of dollars.
We have a way of tracking that with our customers in making sure we're in communication with them. We know how to track ROI, but the point and I want to make in this video is about, what you have to be thinking about in the next stage of your marketing funnel. That is, "How do you get your customers to buy from you again or refer you to other people who will buy from you?"
So maybe you sell something that's kind of a one-time service and you know I'll use the Lasik example from a previous video. I mean, you're not going to get Lasik, you know, too many times in your life. I mean, you might get it twice, but I think Lasik in lifespan can run fifteen to twenty years, and you don't have any problems.
But if you're running a business that has kind of a one-time sale your question in your mind is what are you doing to build a referral engine in your marketing and then if you're selling something that where someone may buy over and over and over again.
You need to be thinking about how do you build a referral based business.
And there are two concepts I want to share with you here; one piggybacks on what we talked about the last video which is about how to use email nurturing to delight your clients after the fact.
And on the second side of it is what you're doing to get your clients to leave online reviews for your business because today online reviews are the social proof that helps number one, helps strangers know that you're a credible resource in your marketplace.
But number two some people just don't do anything today without online reviews if they're starting their journey online.
I grew up at a time when referrals were a big deal, right. If you can get a referral from someone who's worked with them, that's the best thing I could get. When I built my mortgage practice, it was almost always about referrals at least the first three/four/five years it was. Until I started implementing some of the direct mail strategies that I talked about earlier on in the series.
But what I want to speak to you about and wrap this conversation up with this: What are you doing with the email to touch your clients after the sale?
I sit and talk with businesses over and over again they don't do it.
The customer came in, they service the customer well, they made their money, their sale was there, their profit was there, and nothing is going on with their database.
And what you don't understand is that Facebook and Twitter and Google and email are some great opportunities where you're allowed to upload your database into a process where you can then market to your customers after the sale.
The funny thing is it doesn't cost much, and you don't have to actually; you can kind of set it and forget it.
So there are some ways to do that to get the customer to come back and buy more and more.
But let's talk about the next thing which is that social proof or online reviews. Online reviews in my opinion really help scale ROI because the more and more you build your online presence, the more and more you going to get strangers who don't know who you are as a company, as a provider and you may be the best attorney, you may be the best doctor you may be the best accountant, you may be the best plumber, whatever it is.
But if no one online can validate that you are the best in town by way of your online reviews, and we're talking about reviews on Google maps, we're talking about Yelp, you know, some of these types of places. I think Facebook now you can put reviews on.
If consumers who don't know you who are, are attracted to your website, from the work that a company like us will do or your internal marketing staff would do or one of our competitors would do then, they're going to show up and see a blank slate. And they're going to see your competitors with four stars, five stars, three stars. It really doesn't matter what the number of stars is. Because if they see social proof, you know like if you're gone to Amazon and bought a book, or if you've gone on eBay and purchased anything, you feel like there's some level of trust because your peers, another consumer, has given that product a thumbs up.
So, in terms of scaling ROI, you must be thinking about repeat business from your existing client base and how to build a strategy where you can get repeat business from your customers.
But then the second side of it is, how do you get new customers or referral business when a new visitor let's say, is being attracted to your website.
So two ideas repeat and referral business and then how social proof can make your new business traffic go through the roof and convert through the sales process>
So as we wrap this video up, I've just got one more video. We're going to talk about how to take all of these concepts and scale for massive growth. And again hopefully you've been enjoying the series.
It's been kind of rough, I'm probably not saying it perfectly, but hey, we're just having a chat. And I'll see you in the next video.