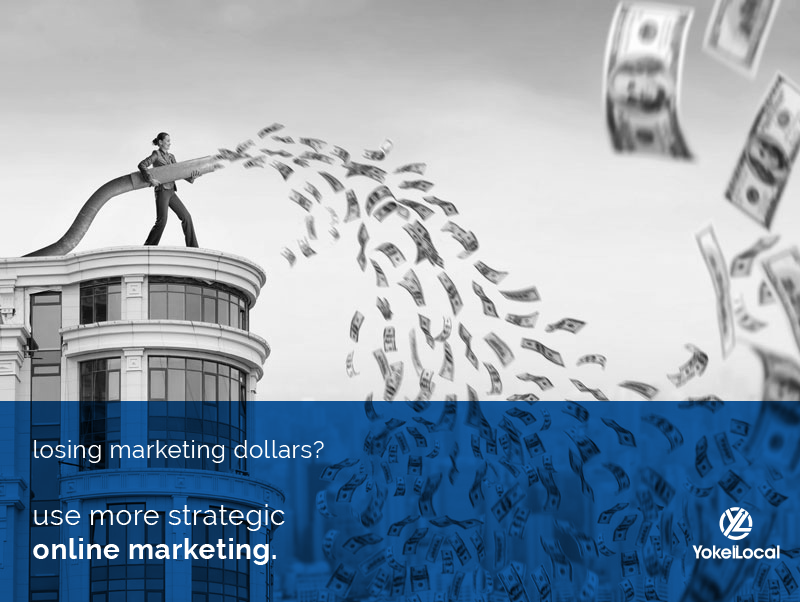 Have you ever felt this way?
"Half the money I spend on advertising is wasted; the trouble is I don't know which half."
- John Wanamaker
If so, you're not alone.
Keep reading and you'll find out how to get rid of that feeling of frustration for good.
When you set out to market and grow your business, there's no shortage of strategies out there.
Additionally, everyone wants to sell you something, right?
Most business owners stick to what they understand, traditional advertising such as:
TV
Radio
Billboards
Newspaper
Direct Mail
Although expensive, you can at least see what your money paid for.
The problem: Determining if it produced a positive or satisfactory ROI.
Have you ever gotten a call from your advertising rep when your agreement was up for renewal and you wondered to yourself, "Geez, I don't know if it was worth it or not?" If so, you're not alone.
Many business owners say that:
"The yellow pages aren't what they use to be."
"My phone is ringing less and less."
"I'm not getting any calls from the newspaper."
"The billboards are just so expensive."
"Direct mail isn't what it used to be."
Well, the beauty of the formula we've outlined in this series is that everything is able to be tracked 100%.
That's right. 100% assuming you avoid these two big mistakes.
Want the heads up when we share new strategies? Subscribe Here
Two Huge Mistakes Being Made Online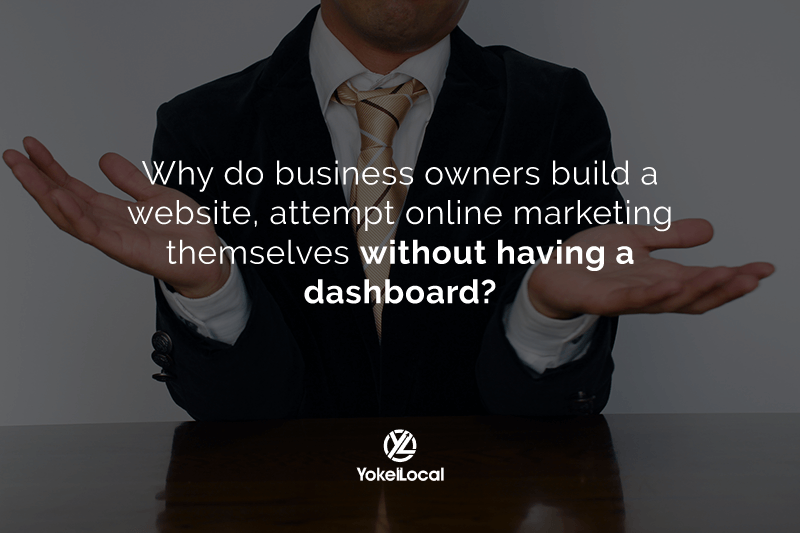 They are:
#1 - Not tracking anything
Some business owners we work with have never even set up Google Analytics on their websites which is a 100% free and valuable tool.
In real life, you wouldn't drive your car if there wasn't a dashboard installed in the vehicle, right?
Then why do business owners build a website, attempt online marketing themselves or hire a company to perform services for them without having a dashboard?
#2 - Not knowing what to track
Due to the amount of data that is available, it's sometimes hard to know what matters and what doesn't.
In real life, if your car only tracked whether you were out of windshield wiper fluid or not, what value does this provide to you in determining the true health of the vehicle?
There are several key metrics that tell you quickly and concisely if you are winning or losing online.
Important Things To Track
How many people are visiting the site?
Are they new or returning visitors?
How many pages are they viewing on each visit?
How did they get their (organic search, paid search, social media, email, referring sites, directories etc)
What pages are they reviewing?
What are the top landing pages?
What search queries are driving visits?
What percentage of visitors to landing pages are becoming leads? (completing forms)
How are the visitors using the site? What are they doing before they leave?
Where on the site are visitors most engaged and becoming leads?
How many leads are opening and reading your emails?
Are my leads are clicking links in emails and coming back to the site to re-engage?
Are people choosing to unsubscribe from your email list?
Are your leads inquiring about your pricing, services, delivery times, expectations etc?
All of these questions and more are so important to tracking, measuring and improving your results online on a month by month and year by year basis.


These Are Must Have Tools
At the very least, you should be using:
These tools will help you uncover the answers to the questions above.
Both can be installed in just a few minutes.
Once installed, they'll provide must have data about the health of your website and serve as the basis for tracking, measuring and improving your online efforts.
We know you have a lot to do in running your business, but it's not hard to keep your finger on the pulse when these tools are set up properly.


Want Your Business To Experience
100%-300% Growth?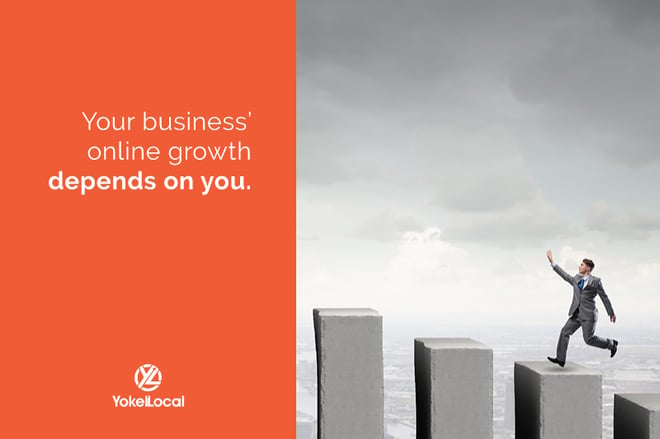 It's up to you.
If you've completed this educational series, you should now what it takes to succeed online.
The question is what will you do. Here are you your choices:
1. Do nothing. You may be at a point in your business where timing is just not right to begin marketing your business online.
You may be in the "research stage" and thinking about how to get started online in the future.
In this case, you should consider subscribing to our best practices blog.
Each week, we'll be sharing the latest development breakthroughs in how we're executing this formula for our clients to achieve great results.
The landscape changes rapidly online and this is the best way to stay up to date with the experts.
2. Implement it yourself. You may have your own internal marketing team or staff and now you can go back and evaluate your online performance based on this formula and begin to put the missing pieces into place.
We recommend that you do so immediately.
You may even want to send your team members here to review all of this information so they fully understand.
You can have them sign up for receive the same series you've gone through here.
3. Work with one of our competitors to do this for you. Even though there are a lot of companies in the "online marketing," "internet marketing," or "digital marketing" space, not all of them implement a holistic plan of attack that will yield your maximum benefit.
There are some great companies out there.
At least now you're fully aware of how not to avoid getting burned.
You now know what you should be asking them for because after discovering this formula you now know that you must have a holistic plan for online success, right?
4. Work with us (Our favorite). Hopefully, you've found this series insightful and informative.
Perhaps, the ideas and strategies shared in this series resonated with you and you are ready to take your business to the next level.
If this is the case, we would like to invite you to meet with us.
Unfortunately, our services are not available to all types of businesses.
Click the button below and you'll be taken to our free consultation form.
It takes just a quick minute to complete and one of our online marketing specialists will contact you for a free 30-minute consultation
During that call, we'll determine if you're the type of business we believe we can help.
Thank you for investing the time to gain these valuable insights on marketing and growing your business online.
If you'd like to review parts 1-3 of this series, click here.