If you haven't had much success with Facebook ads, then you are probably not aware of these six strategies.
"Facebook ad targeting offers businesses many ways to serve the right ad to the right user at the right time."


Source:

Social Media Examiner
It's easy to click the "promote your page" or "boost post" buttons on the timeline side of your page. But, that's not the best place to get the best results from your Facebook advertising.
Facebook continues to evolve the Facebook ads manager and also has the new business manager.
These tools continue to be updated and give advertisers the controls they need to target their ideal customers more accurately and profitably.
If you're a local business and you're just getting started Facebook marketing, you should familiarize yourself with the audience insights tool.
Here, you can build audiences to target in your area for your ad to display to.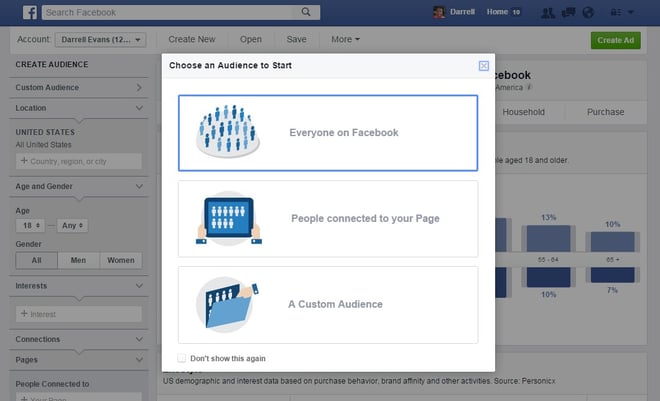 Once you've built these audiences, you can save them directly to your ad manager for easy access when you are ready to run your ad.
Facebook Ad Targeting Example
Let's say you live in Phoenix, AZ, you own a Yoga Studio.
Here's what insights will tell you.
Potential audience reach in your area based on your targeting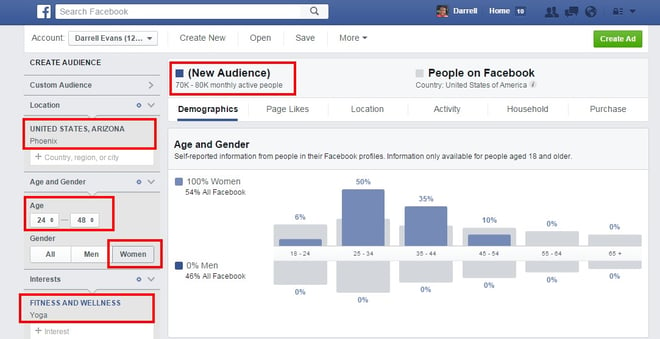 Since you have a business fan page, it's important to know if your target customer interacts with pages like yours. You can see here the answer is Yes.
It's also important to know if your audience typically clicks on ads. Again, the answer is Yes.
Next, you can get a glimpse of your potential customer's household income to see if you need narrow your targeting down in terms of income.
Inside the Facebook ad manager, you can narrow targeting by income if you need to.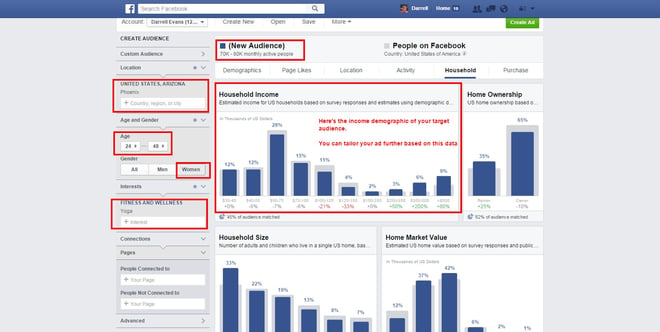 Once you've saved your search filters, you can then save them so they're available when you're ready to run your ad.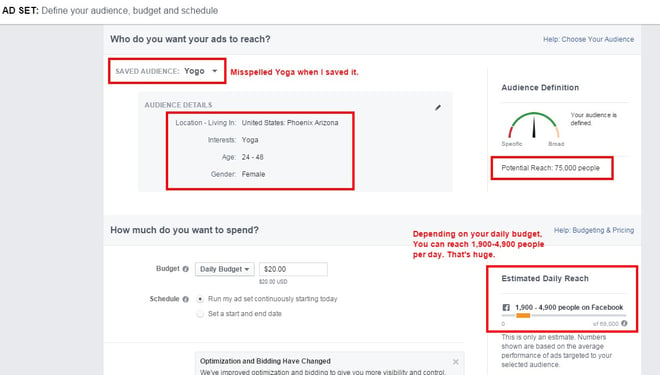 Facebook wants you to succeed as an advertiser. That's why they make these features available.
Isn't this cool?
Well, there's 6 more Facebook ad targeting tips from our friends at Social Media Examiner