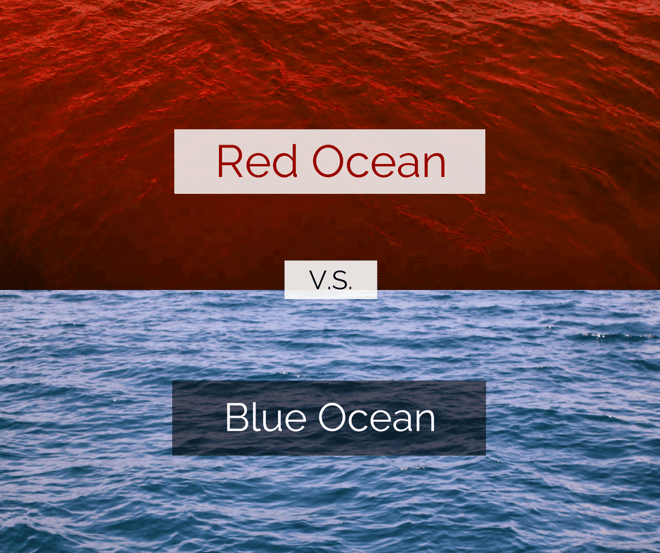 You want your online marketing to be more effective, right?

It's simple in theory.

You put the right message in front of the right prospect at the right time.

From a tactical standpoint online, most business owners and marketers think about one thing:

Show up on the first page of Google when the customer types in "XYZ keyword."

Oh, but if it were only that simple.
Have you looked at the first page of Google lately?

Four Google ads at the top, yet I hear, I don't want to do pay per click advertising.

The 3-pack map listing is next, but you don't want to invest in Local SEO and to get online customer reviews from your raving fans.

If you're listed #1 organically, you're technically #7 on the page in some cases.

A 2016 study of organic click-through rates for searches from 2,143,672 keywords for 59,187 websites showed that the #1 organic listing gets about 30% of the clicks.

30% - That's it.

Why is that?

Because it's Google playground, not yours.

Google continues to change how the front page of search results looks, so it suits their goals, not yours.
BTW...Their goals are centered around their users of the search engine (our potential customers), not businesses like us.

According to Statista.com, Google's ad revenue in 2016 was 79.38 billion dollars (US).

What does this have to do with "the right message at the right time?"

I'm deeply concerned that your sole focus on online search traffic that has "buying intent" is dramatically hurting your marketing across the board.

This means you only want to show up when someone is ready to buy or is at the moment of decision.

But guess what? That's where all of your competition shows up as well.

Have you ever read the book, The Blue Ocean Strategy?
In 2005, this book changed might have changed my business and marketing life forever.
Simply put:
Blue ocean strategy is an opportunity-maximizing risk-minimizing strategy.
Blue ocean strategy doesn't aim to out-perform the competition. It aims to make the competition irrelevant by reconstructing industry boundaries.
Blue ocean strategy offers systematic tools and frameworks to break away from the competition and create a blue ocean of uncontested market space.

(Image Credit: Blue Ocean Strategy)

When you think of your marketing in a silo by thinking:

"If I could only rank organically #1 for XYZ keywords."

or

"If I show up as the #1 listing in the ads for XYZ keywords" my business will flourish."

or

"Social media doesn't matter to my customer acquisition process."

...you are at risk of finding yourself swimming shark infested waters (a red ocean).

Your buyers are more sophisticated than you've been willing to give them credit for until now.

Your marketing strategy today must be holistic if you want to see an ROI on the efforts of your marketing team or an agency (like ours) that partners with you to build strategy and executes all the tactics.

Putting the right message in front of the right customer at the right time is bigger than "XYZ keyword."

Listen, Google is lulling you to sleep by suggesting what keywords matter.

Let's be clear.
Google's keyword suggestions benefit them and their profits and don't tell you the whole story of your buyer's journey.

To exploit the rich opportunity for you to leverage and scale the growth of your company on the web, you have to be willing to do what others won't do so you can find your way into the Blue Ocean where your competition is irrelevant.

I was asked the other day by a business owner who was not seeing the results he was expecting from another company handling his marketing, "So what makes your company different."

I explained to him that our inbound marketing strategy focuses on moving your business "further up the sales funnel" where your competitors aren't playing.

It's something that the best and most successful companies have been doing long before the internet.
If you want to know how"further up the sales funnel" might work in your business, book a strategy call and we'll discuss it.

You can also join me tomorrow at 4:00 PM PST on my Facebook Live Show and I'll dive into the strategy a little more.

At the very least, you should you read The Blue Ocean Strategy if you want to start to understand how to make your competition irrevelant on your road to growth and profits.

When you execute Blue ocean marketing strategies, you'll:
See exponential growth in website traffic (like this)

Get exponential growth in high-quality leads

(like this)

Increase ROI that could help you make one of the Inc 500 Fastest Growing Private Companies in America (

like this cient of ours

)