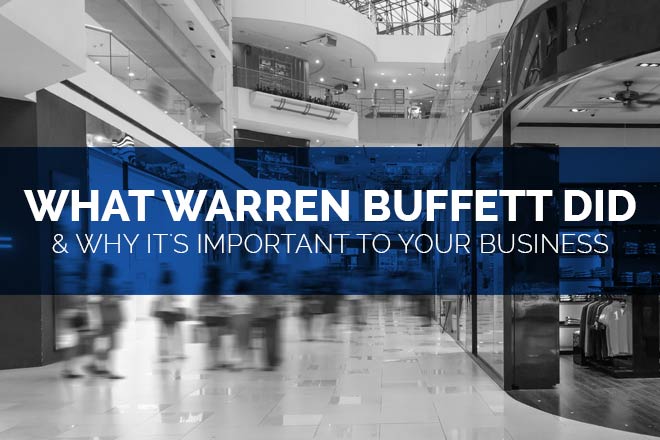 If you follow Warren Buffett, you've probably heard about some of his latest business moves. Why is this of interest to the owner marketing their small business?

Depending on your industry, you may be facing challenges related to technological innovations. The marketing industry is no different. Facebook, Google, Apple and other industry leaders continually push the envelope. Warren Buffett, though not raised in the tech era, knew enough to make a change.
Watch and read as Darrell Evans offers his take on the latest Buffett business move.
Video Transcript
Hey, my friend,
Did you know that Warren Buffett sold off $900 million in Walmart stock in February of 2017? This sent shockwaves to the retail industry. He instead chose to invest his money in the airline industry.
He later told CNBC that the retail space is just a tough investment. Now, if you don't own a retail store, you might be wondering, "What does this have to do with me?"
I'll get to that in just a second.
Before I do, my name is Darrell Evans. I'm the co-founder of Yokel Local Internet Marketing. Our company has helped small, medium-sized businesses grow their revenues by about $20 million in the last seven years.


What does this have to do with you?
Gary Vaynerchuck says that 99% of most small business owners and marketers are not marketing in the year that we're in. So right now, most business owners are still trying to market their businesses with techniques and strategies that used to work in 2003, in 2000, in 1994, in 1982.
You have to get your marketing up to date and start marketing online or just like Amazon, is crushing these big box retail stores.
As matter of fact, let me give you a couple of examples.


From the Business Insider Report:
RadioShack closing 552 stores
Payless – 400
Family Christian Stores – 240
Crocs – 160
Bebe – 170
J.C. Penney – 138
Staples – 70
Macy's – 68
Abercrombie & Fitch – 60
Guess - 60
I could go on and on...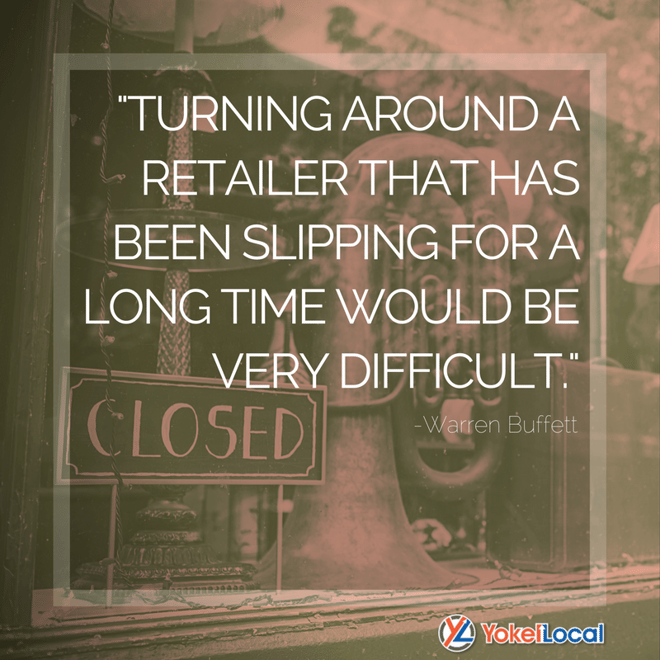 If you're a small or medium-sized business owner and you're struggling to market your business online, listen, you've got two objectives every single day:
Number One, to get new customers
Number Two, to get those customers to buy more product or service over time or get those people to refer you to new customers as time goes on.
Well, there's a six-part methodology that we've been using that's been extremely successful for our clients and I'd love to share that methodology with you in a free training on the next page.
If you'd like to click and get this training, it'll take you maybe 15 minutes to get the core foundation. I'd love to share with you absolutely free.
Just click the link below this video or above this video and I'll see you over there on the training.
Take care.