Anyone who's been in business long enough knows that marketing is more than simply writing ads or sending emails. Your outreach — whether digital or traditional media — needs to get the right message to the right people, consistently and authentically. Otherwise, you're just wasting time (and money) releasing ineffective communication into an already overcrowded messaging environment.
So, how do you ensure your company's marketing is hitting the right, um, marks? How do you use it to maximize customer retention and continually convert sales? The process our team at Yokel Local recommends for this is lifecycle marketing. And, as a HubSpot Partner, we especially like using HubSpot's inbound marketing software to supercharge this process and results.
What is HubSpot and what does HubSpot do? HubSpot is a world-leading marketing and automation platform, providing a wide variety of content, sales, CMS, contact management, customer support, and reporting tools to help businesses grow through inbound marketing and automation.
With all of this in mind, let's take a closer look at how you can use HubSpot for lifecycle marketing and maximizing your sales.
Right Message, Right Time Through Lifecycle Marketing
The primary goal of lifecycle marketing is to get the right message in front of the right person at the right time. So, how do you achieve that?
The first step towards reaching your ultimate marketing goal is to understand what HubSpot calls lifecycle stages. Over time, the customers (and potential customers) that interact with your business will spend a certain amount of time in "stages," before they purchase your product or service. And at each stage, they need to receive a stage-appropriate message in order to be persuaded by your marketing.
When you're familiar with the customer lifecycle stages and are able to optimize them, you build a foundation that then allows you to send the right message at the right time.
Hubspot's Default Lifecycle Stages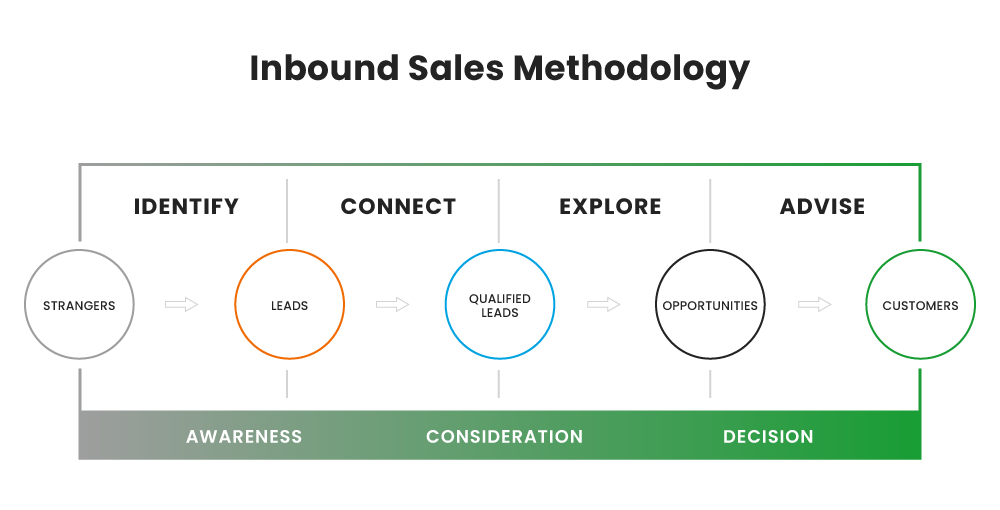 So, let's first get familiar with HubSpot's default lifecycle stages. They are broken down into three main categories (Visitors, Leads, Customers) and eight subcategories:
Visitors
Subscriber: someone who knows about your business/brand and wants to know more. They've likely already signed up for your emails, blog, or anything that you use to get more information in front of potential customers.
Leads
Lead: someone who has demonstrated interest in your business/brand beyond simply subscribing to your content
Marketing Qualified Lead (MQL): someone who has engaged with your marketing efforts, but not yet ready to receive a sales call
Sales Qualified Lead (SQL): someone who is ready for that sales call, because they want to know if your product or service is the answer to their problem
Opportunity: someone with a strong sell-to potential
Customers
Customer: someone with whom you have closed a deal
Evangelist: someone who is an active cheerleader for your business/brand and who could introduce you to further leads
Other: someone who doesn't fit into the other stages
Applying HubSpot's Default Stages to Your Sales Process
Now that you know the default lifecycle stages, it's time to apply them to your sales process so you can maximize your success. To accomplish this, your company's marketing and sales team need to sit down and discuss what stages are important to your target audience.
Not all companies will use all of the stages. For example, a B2C ecommerce business that sells makeup probably doesn't need to have SQLs because sales follow-ups are not required for the business. For a B2B company that sells HR software, however, the SQL state is pivotal in the sales process.
In other words, these two teams — sales and marketing — must be on the same page about which stages apply to your business. Communication is key to an effective inbound marketing strategy.
Why You Should Use The Lifecycle Stages
Maybe you're thinking: this sounds like a lot of work that we don't have time for. But here's why investing a little time upfront, so you can correctly use HubSpot's lifecycle marketing software, will pay off in the form of ramped-up sales:
When using this system, all of your team members know exactly where any given person is in the sales process — and how to communicate with them.
It simplifies the sales-to-service handoff.
It will automate processes that help you get the right message to the right person, ultimately saving your team time and money.
It provides data on where the sales process needs to improve.
It helps you identify and solve bottlenecks.
It will provide the data that guides better decision-making and better sales results.
5 Ways HubSpot's Lifecycle Marketing Maximizes Sales
So, you've done the research, and your sales and marketing teams have met and strategized. Now it's time to start using the HubSpot lifecycle marketing automation to implement your sales growth plan. But HubSpot users have access to a wide range of marketing tools and it can be overwhelming.
So, let's start with some basics. We recommend checking out these five tools to get you started. When used correctly, you'll see an immediate ROI:
1. Hidden Form Fields
When you use HubSpot's hidden form fields, you can identify the stage of a user automatically. You'll avoid complicated workflows and the need to remember to change a workflow trigger when new offers are added to the site.
Smart Lists
This feature leverages behavior criteria (lifestyle stage = X when the contact visits a certain page, for example) to quickly show you which leads are ready to move to the next stage. When you know what stage they should move to, you know what message to send (right person, right message).
Automated Workflows
HubSpot's automated workflows drive leads through the sales funnel with maximum efficiency. They put sending the right message at the right time on auto-pilot and they're easy to set up.
Smart Content
This feature sends targeted messaging based on rules you establish. For example, if a person is in lifestyle stage X, send them message Y. Any messaging can be turned into smart content using HubSpot, including emails, web pages, blog posts, and landing pages.
Smart CTAs
Similar to smart content, smart CTAs show different call-to-action buttons to different users, based on the rules that you establish in the software. This way, the right CTA is viewed by the right person.
Want to Incorporate Lifecycle Marketing into Your Digital Marketing Strategy?
If you know that you'd like to start using lifecycle marketing, but still aren't sure how, the team at Yokel Local is ready to help. One option is to use our marketing wheel exercise to identify exactly where you should focus first and where your areas for opportunity exist. You'll receive a customized plan with a step-by-step plan for success for free!
If you'd like a more hands-on approach, go ahead and set up a free 30-minute coaching call with us. Our team of inbound marketing experts can identify your needs and help you identify an action plan.
With HubSpot, lifecycle marketing becomes simplified and automated. Let's get you started on this sales-maximizing path today!