As a health professional, you are well aware of the importance of presentation when building rapport with a new patient.
You want your front office to look immaculate; a portrait of the quality care your medical office provides. In the digital world of 2015, your medical website design should be treated as an extension of that quality care.
In many cases, potential patients get their first impressions of your medical practice through your website.
It's important that your website is optimized to wow the visitor, converting them from a website visitor to a new patient in your office.
Four Things to Consider When Assessing Your Medical Website
Take a look at your current website and assess its worth.
Here are some pointers to see how effective your website performs as an ingredient in your healthcare marketing strategy.
Design
Function
Quality of Content
Forms
#1 - Is Your Website Design Up-to-Date?
Your website design is important; it will affect user's experience in terms of function and style.
First and foremost, your website needs to look clean and professional.
Download our free website guide here to make sure your website has everything it needs to bring in more patients.
While a flashy design might impress the doctor, your patients are "shopping" for healthcare services, not for entertaining animation.
The sooner you can deliver the information they seek, the better your chances of converting new patients. Your practice's website should still impress visitors at first glance.
Modern web design balances flair and functional.
Remember, your website's design should reflect your medical surgeon & practice mission. If you feel that your website is not accomplishing this, consider a redesign as part of your upcoming online medical marketing.
Related: How to Build an Incredible Website Using Growth-Driven Design
#2 - Is Your Website Functional and User-Friendly
A website is not just a business card or billboard; it's a platform for educating and engaging directly with prospective patients. Check through your website to make sure there are no page malfunctions or broken hyper links. Confirm that the contact functions work correctly by sending yourself a test message every few weeks.
Dead links or missing pages can be detrimental to your website's online presence, as search engines like Google and Bing punish websites for these errors.
Maintain a vigilant eye on your website to avoid penalties to your search engine rankings.
#3 - What is the Quality of Your Content?
Content plays a major role in the development of online presence and makes your website easier to find online. When a visitor arrives at your website, they are looking to be informed about your medical practice and healthcare services.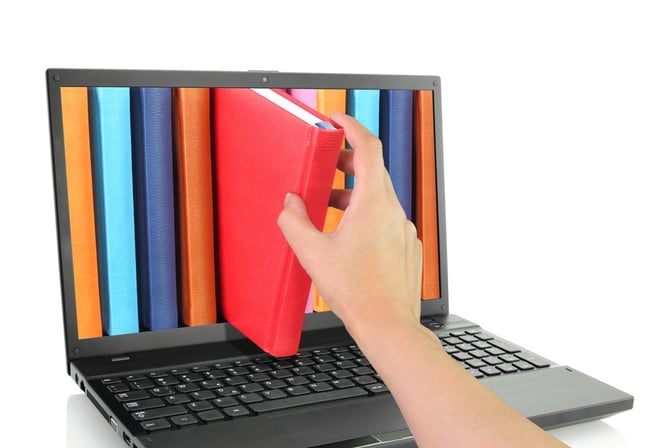 When you look at content, approach it as if you were a new patient who knows nothing about your specialty. Make sure that written content is informative and educational.
Once you are confident that the written content represents your medical services appropriately, select images that resemble your patient base, medical staff, waiting room, exam lanes and/or surgery center.
Location
Prominent placement of the office's physical address and business telephone; as well as directions to your practice, should be presented in a visible location.
Patient Reviews
Add patient testimonials to give website visitors a sense of confidence in your medical doctors and staff. Again, post testimonials in a highly visible place or page within your website.
Blog
A blog is another popular option for medical marketers to share up-to-date, relevant information such as dietary tips, stretches to increase mobility and comfort, or recent news or studies from others in your medical field. If you have an eBook or professional videos, present them on your website.
#4 - Do You Have Forms to Get New Patients?
Your website ignites communication with a potential patient, and forms are a great way to maximize this conversation.
A contact form will make it easy for a visitor to contact your office, leave their details to be called back, or request an appointment be scheduled at your office.
Free Download: 30 Proven Prescriptions for Getting More Patients Online [Guide]
Another form option is a self-evaluation inquiry form. In a self-evaluation, prospective patients answer questions to determine whether or not they qualify for an elective surgical procedure.
These evaluations are especially beneficial, as they can alert a potential patient that something may be a medical emergency or a condition is dangerous. Remember, it is imperative that these forms function properly.
Test the forms on your website regularly to avoid missing out on expanding your patient base.
Conclusion
Having a website has become a staple for every successful business; medical or otherwise. Especially for doctors of elective surgical procedures, because the competition's online marketing strategy is just as aggressive as yours.
A high-quality, professional website just might make the difference between you and competing cosmetic surgeon down the street.
While you want to make sure that your website meets the criteria detailed here (design, functionality, content and forms), it's more important that it meets your prospective patients' needs.
It needs to impress them while simultaneously delivering exactly what they searched for in order to convert them into the patients. Your website is a reflection of your medical practice standards and commitment to quality healthcare.
To learn more about establishing a patient-attracting website, download our free guide: 25 Website Must-Haves.