Back when the internet was becoming the new yellow pages, nobody really knew how powerful it would become for doctors. Mike Sevilla, family physician, found it a joy to read blogs and online content about the medical world.
Eventually, Sevilla launched his own blog; DoctorAnonymous, to share daily experiences from his medical practice. Today, he is considered one of the best medical bloggers online.
Moreover, Sevilla's medical marketing online has helped him get new patients for his practice. Most doctors are missing out on the explosive growth potential available through online marketing.
We hope to correct this with these internet marketing tips that have worked for others in your shoes.
#1 - Create A Lead Generation Website
Digital marketing for doctors is no longer optional. It's crucial. Your clinic's website introduces your brand to prospective patients.
In order to grow your patient base, your medical practice must first assess its current online marketing plan and strategy. Whether you're an orthodontic practice, LASIK surgery or cosmetic surgery center, prospective patients are searching the web every day for elective services just like yours.
Thus, your website's performance should be top priority.
"When you review your website, does it look clean, professional and authoritative?"
"Is there adequate information to teach visitors about your surgerical options?"
If not, you might be losing leads.


Related: 4 Ingredients To A Patient Attracting Website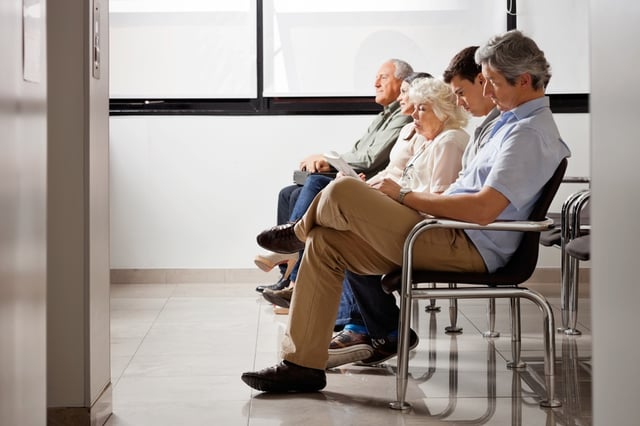 #2 - Capture Prospective Patients
Your website should be designed in such a way that it converts visitors into real patients. How do you do that, you ask? Here's two, easy ways:
Provide Interesting and helpful content to showcase your authority in the field
Display YouTube videos that bring online traffic "inside" your practice
Having both written content and videos ensure that you appeal to prospective patients. Quality content like these multi-media features increase trust in your medical brand.
Let's explore more about these features.


Related: How To Turn Web Visitors into Leads for Your Practice


#3 - Educate Through Blogs And Video Content
Keep people interested in your medical practice by writing fresh, relevant blogs. A blog is essentially an online periodical where doctors can engage with patients and empower them with knowledge about the medical practice.
By writing consistent blog posts, you can share topics that not only inform but also convert traffic into patients. Answer common patient questions, review the advantages of your surgery; for example with Lasik, you get out of glasses!
These are great blog topics that affirm the readers' interest.
In lieu of writing an article, record a video with any device (even your cell phone!) then upload that to your Youtube channel, then share on it on Twitter and Facebook.
Video is a powerful online tool these days. It brings online traffic face-to-face with you, your voice, your appearance, and the inside if your medical office.
#4 - Get Social And Engage
In social media, growth can be amazingly simple and speedy marketing for doctors. With the power of social networking sites, you can build audiences, fan bases, and get people talking about your medical practice.
Showcase success stories from former patients.
Share interesting facts about the human body and healthcare.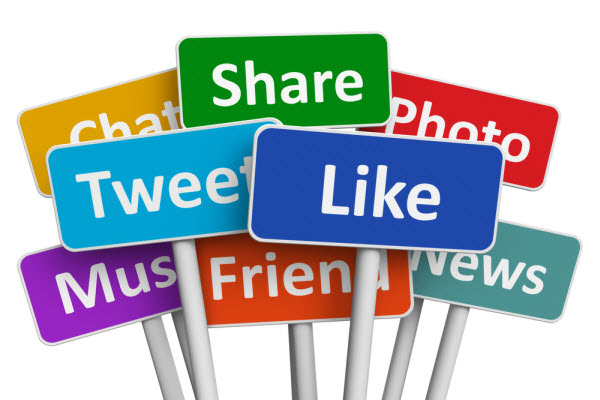 First, create a medical practice profile accounts on Twitter, Facebook, YouTube, and LinkedIn.
Upload images that represent your brand, your staff, even your practice's logo. Share industry trends, interesting facts, trivia and new happenings within the doctor's office on these networks.
Use YouTube for short videos (1-3 minutes in length) to introduce your staff, your office, the elective surgical procedures and unique medical equipment that give you the competitive advantage.

Related: 7 Social Media Marketing Strategies That Will Grow Your Local Practice


Your website is your medical building's virtual "front door" online. Use this platform to build brand awareness, in addition to adding value over time with new blogs, new videos and then spread those through your social media pages.
Within no time, you'll have far more exposure to prospective patients for your practice.
Conclusion
A medical practice's website is its veritable "front door" online. The site should be designed in a manner that conveys the sophistication and compassion of an esteemed surgeon.
Provide comprehensive information about the surgeries and procedures offered at your clinic.
Embed interactive features and forms so users can communicate with you through it.
Lastly, take those nuggets of content (like blogs and videos), and repost them on your social media networks to capture the attention of an even greater pool of potential patients.
If you're confident that your medical practice website is chockfull of quality content, blog posts and videos but still not converting visitors into patients, download 30 Proven Prescriptions for Getting More Patients Online.